I finally completed my review of Ultimate Carnage.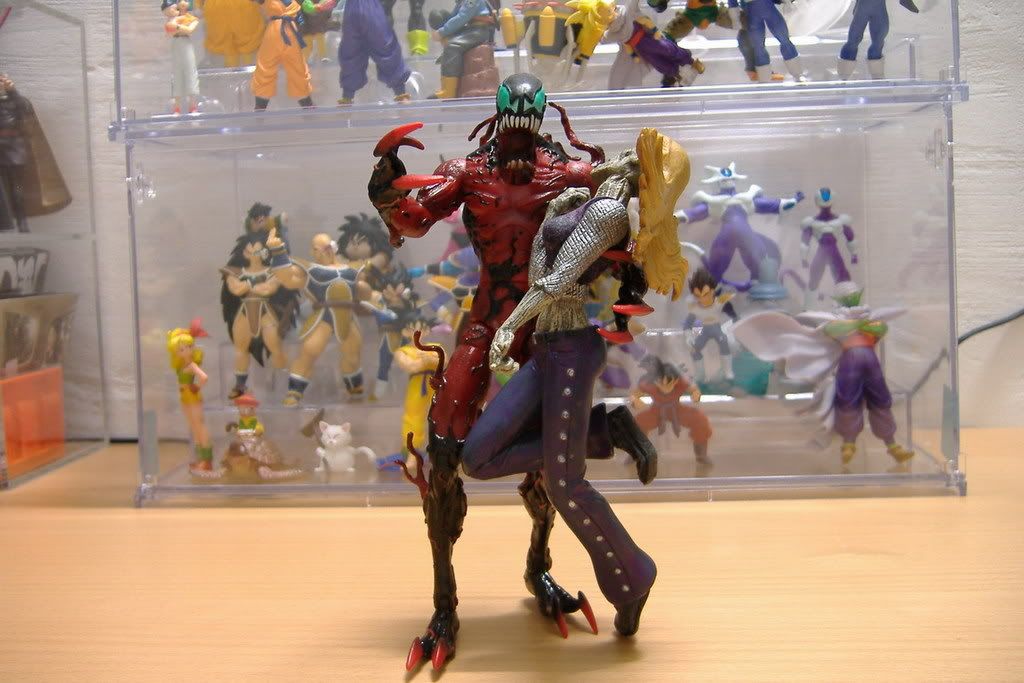 Packaging:
Over sized and a waste of space. Not collector friendly at all.
Sculpting:
This is the first Carnage figure I own so I have no other figures to compare it with. But having seem photographs of the Marvel Legends Carnage, I feel that this version has the best sculpt amongst all the Carnage figures made. There are tons of details on the figure. The only complain is that the head is sculpted into the body, meaning there is no neck articulation.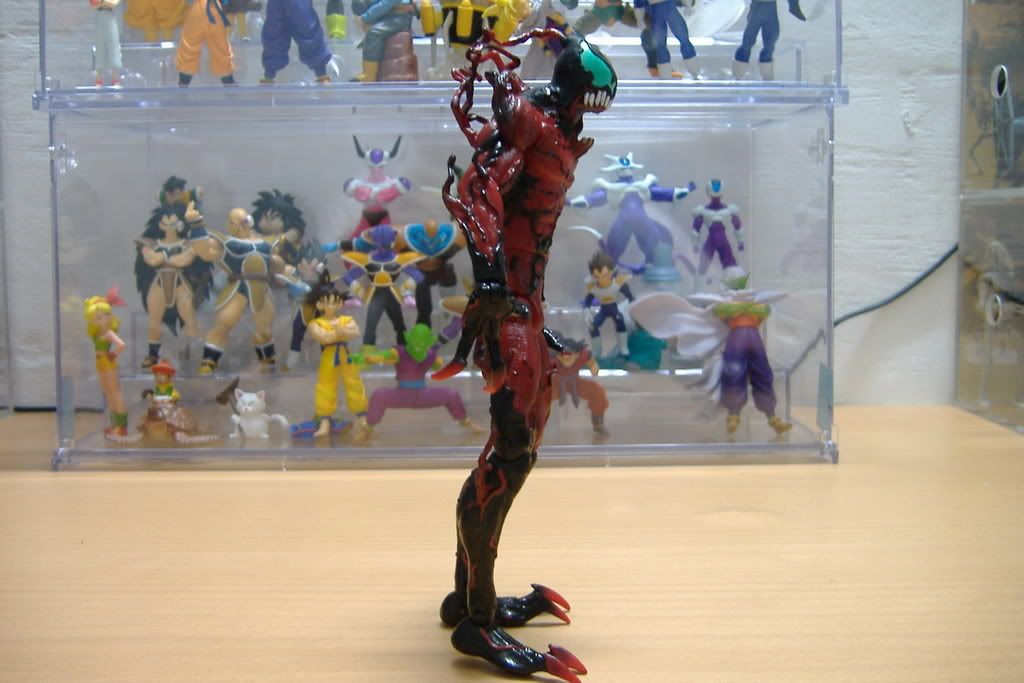 Articulation:
Head - none
Shoulders - ball-joint
Elbows - pivot
Wrists - double pivot
Waists - swivel
Hips - ball-joint
Thighs - swivel
Knees - pivot
Ankles - pivot
Total 21 points of articulation (if ball-joints are counted as 2 articulation points)
I only wished Carnage had been given double jointed elbows, double jointed knees, mid-chest hinge and head articulation so that it can assume more action pose.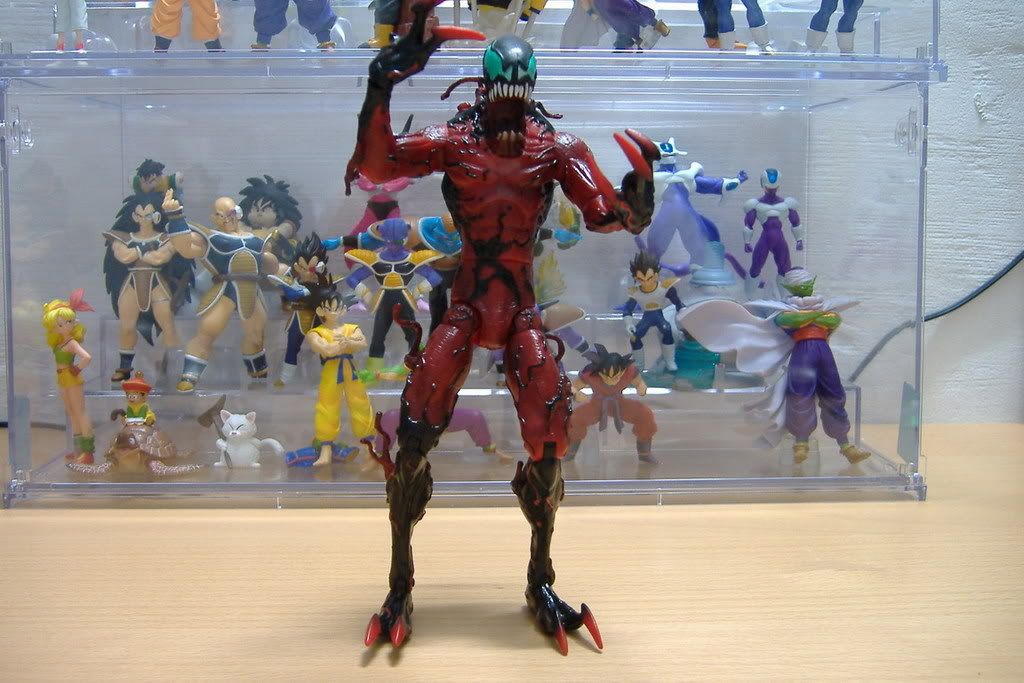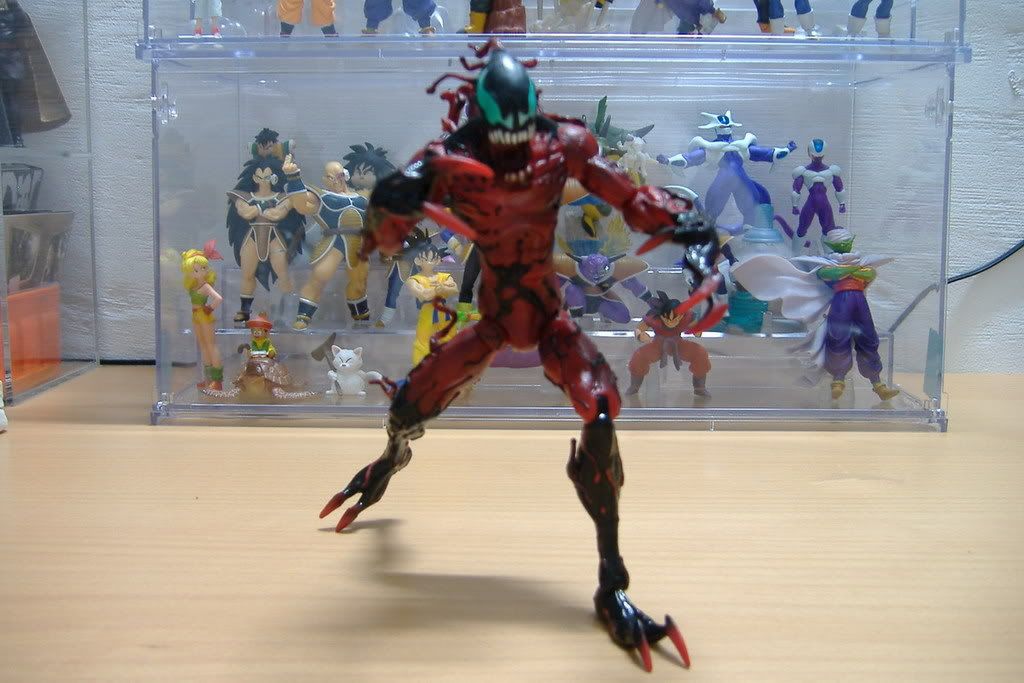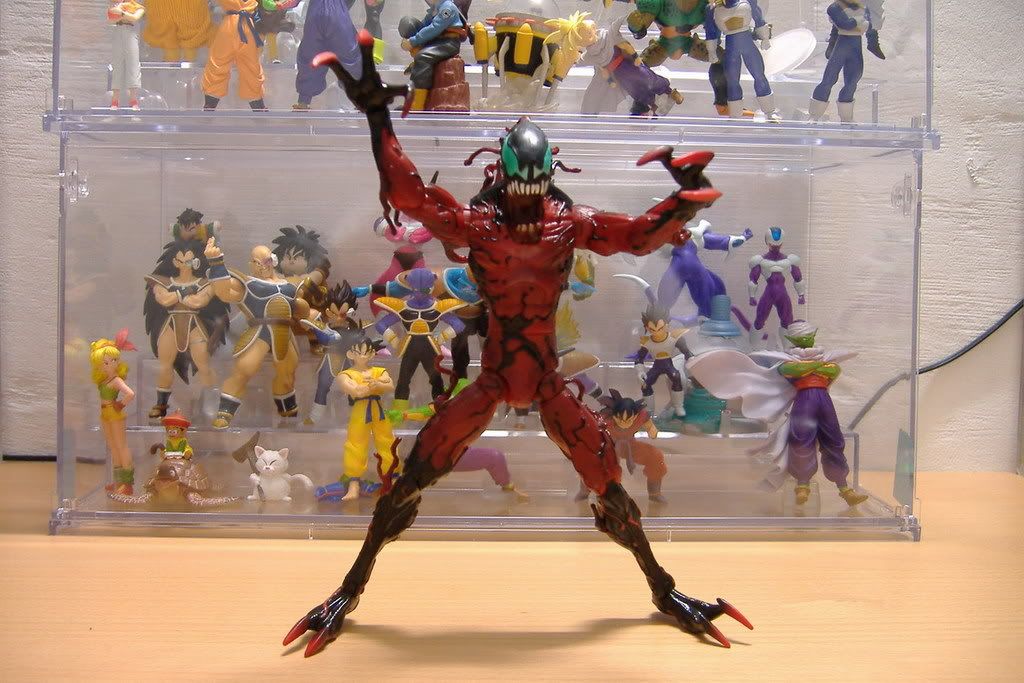 Joints:
Most of the joints on my Carnage are tight except the right knee joint and both ankles. The loose ankle joints causes the figure to topple easily.
Paint:
The red body paint applications seems to differ from figure to figure, with some having a lighter shade of red. I picked up the one with a darker shade which looked closest to the photograph on the back of the packaging.
Accessories:
Carnage comes with a dried corpse of a female victim. It has a cute neck and left shoulder articulation.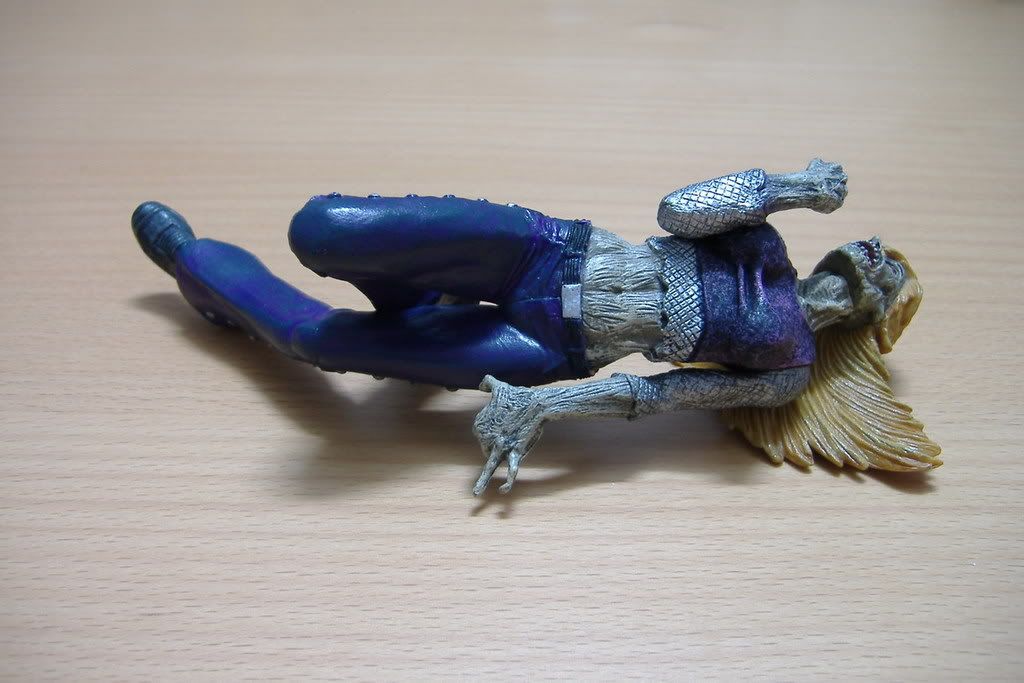 Value:
I picked him up for S$7.95. Definitely value for money.
Size comparsion.