Here is my review of Aang, from Avatar, the legend of Aang.
Packaging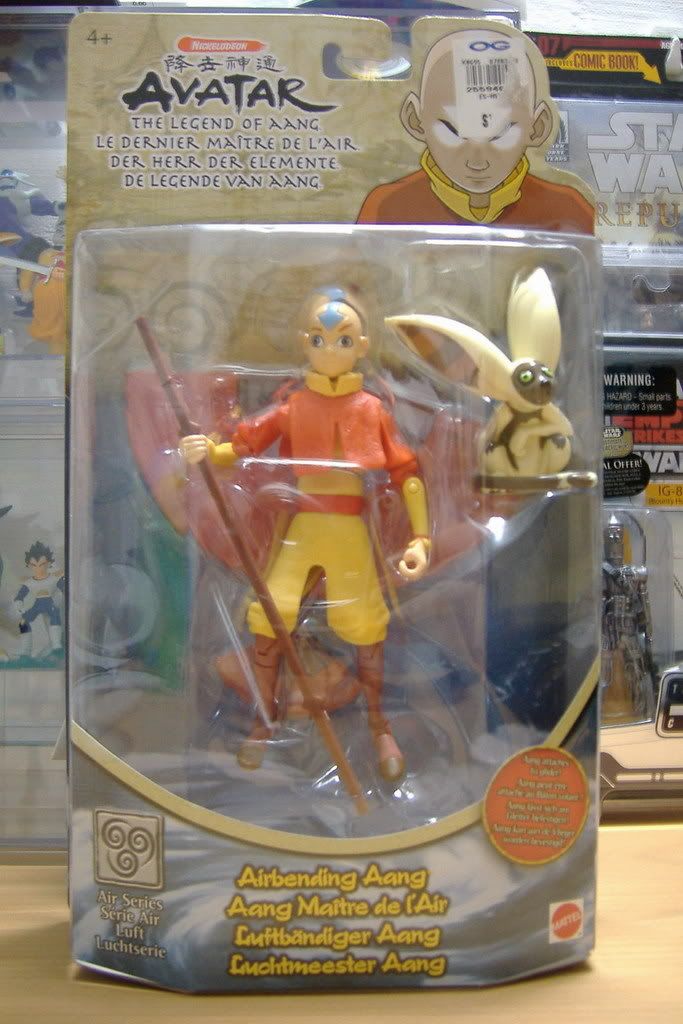 Accessories
Aang comes with his staff, his glider and Momo, his pet Winged Lemur.
Aang fares better in articulation than Sokka. He has cut neck, ball-jointed shoulders, swivel biceps (below the sleeves), pin bows, hinged mid-body articulation, waist joint, ball-jointed hips, double pin knees, swivel calves and pin ankles. The inclusions of cut wrists and a ball joint neck would have made his perfect.
I had thought that the outer yellow pants would have made his hip joints completely useless. While it does somewhat hinders the hip articulation, the use of soft rubber for his outer pants does allow for some room for his hips to move.